Breathtaking landscapes, clean air and great emotions. With summer just around the corner, the time to rediscover contact with nature has come. Trekking is undoubtedly one of the most popular outdoor activities: a way to disconnect from everyday life, to discover new and enchanting places, to go on an adventure hunt and – why not? - keep fit. In Tuscany there are many places for outdoor trekking, both for those who prefer mountain areas and for lovers of seaside resorts or river landscapes. In this article, I'll tell you about three perfect destinations to practice this type of activity, providing you with useful tips on what to see and do in each destination.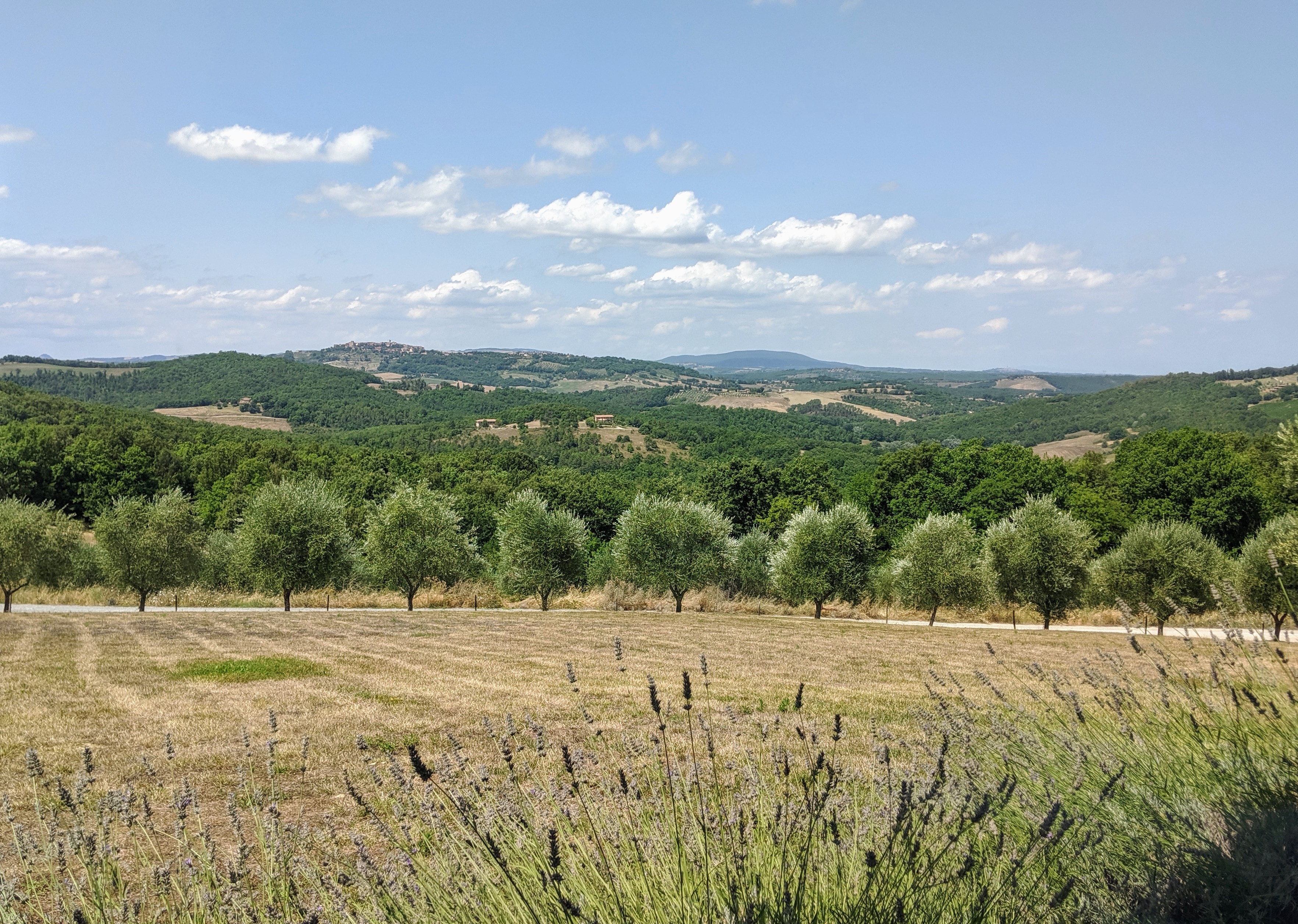 Trekking in Cortona: the Hermitage Le Celle
For those in search of peace and tranquility, the Hermitage Le Celle is the ideal destination. Among the first Franciscan settlements chosen and wanted by Francesco of Assisi, it is a place of immense spirituality that transmits emotion and wonder. Landscape views, architecture carved into the rock, bridges suspended over lush mountain streams: finding peace of mind in this place is not so difficult. The Hermitage Le Celle is one of the places dear to Francesco of Assisi, who stayed here for a long time to meditate. Its architecture is sober and linear, based on that vow of poverty that characterized his entire life, even if, thanks also to its position close to the stream and set in this almost pleasant valley, it offers the visitor postcard images already before arriving.
The Cell of San Francesco, carved into the rock and extremely austere, is obviously the first thing to see during the visit, and you'll be impressed by the simplicity in which he lived. The bridges, on the other hand, have become a real symbol of the Hermitage, which distinguishes it and makes it unmistakable compared to other Franciscan places. If you are eager to spend time in a mystical place, in close contact with nature, open your eyes, but above all your heart, to this wonder.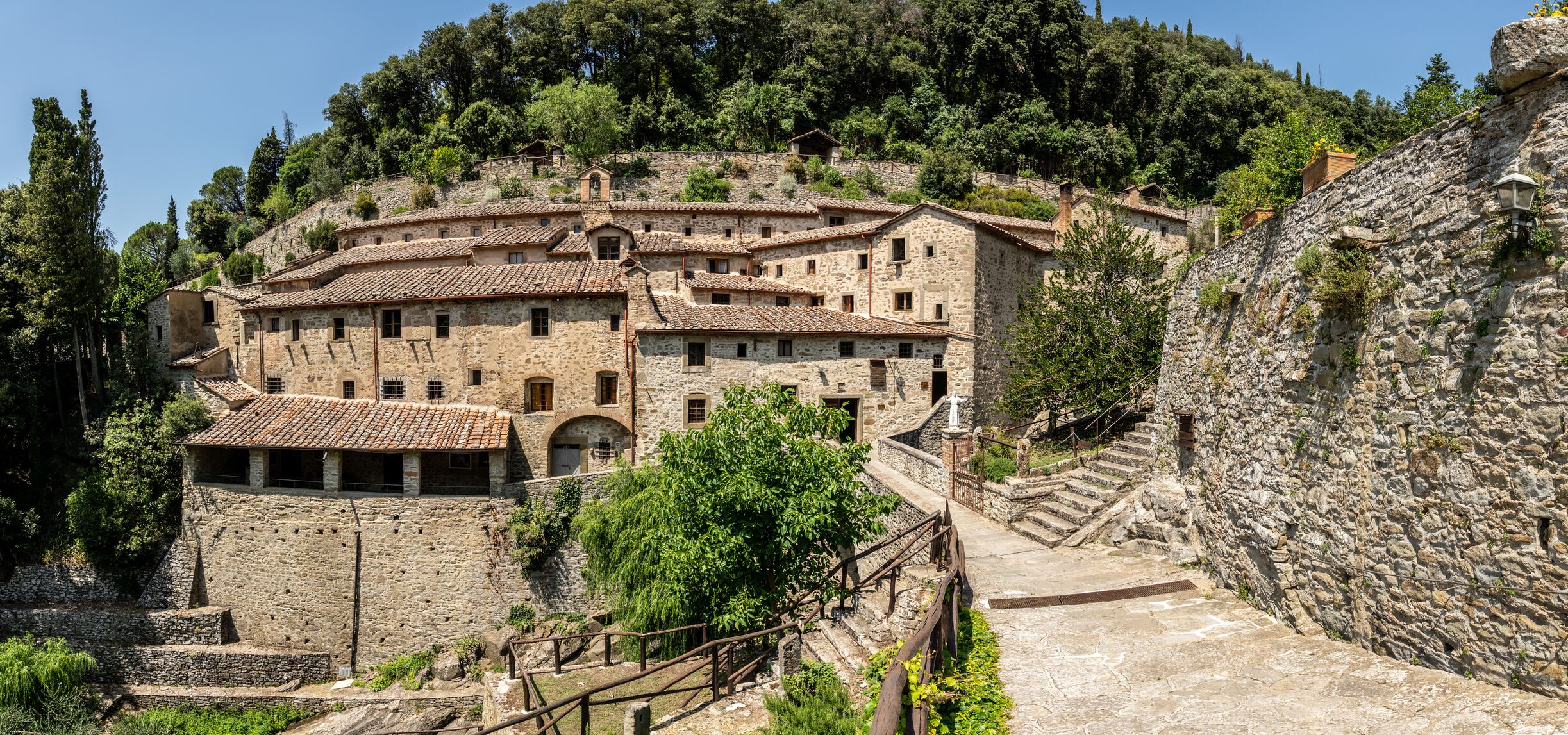 Trekking in Val D'Orcia: the Faggeta of Pietraporciana
The Pietraporciana Nature Reserve is an immense wooded expanse of beech trees that will leave you speechless. It is located on a large hill of over 800 meters that separates Chianciano from Sarteano and from the Val d'Orcia and, established in 1996, is certainly a very special place. Here you will find a unique panorama, perfect to be discovered slowly, at a walking pace, enjoying every magnificent view and the nature around you. You will see particularly rare shrub species throughout Italy (for example, in spring, abundant wild orchids can be observed), or you can also meet many species of animals. Here live numerous roe and fallow deer, foxes and badgers, but also wild boars, hares and stone martens. For insect lovers, this is the perfect place: many beetles such as the stag beetle (the largest beetle in Europe) and the rare Rosalia Alpina find hospitality here. Don't forget to stop in some cellar, where you can taste the wine and products of this land.
Slowly, step by step, among nature, ancient abbeys and castles, vineyards and wheat fields you can enjoy these wonderful views and walk inside a postcard.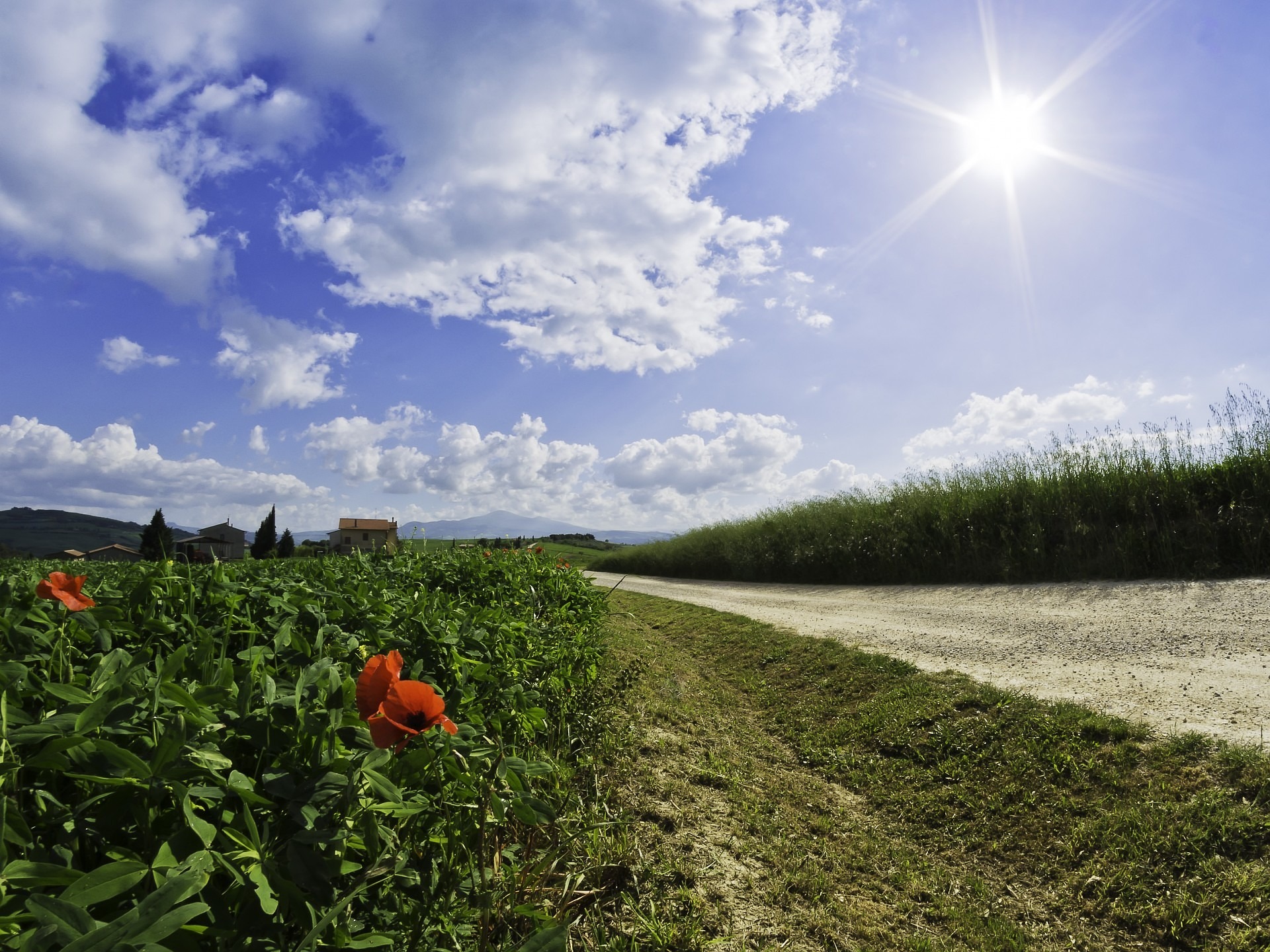 Trekking in Casentino: the Sanctuary of La Verna
If you are looking for a trek that combines nature with art and you are between Tuscany and Emilia-Romagna, the Sanctuary of La Verna is one of the destinations not to be missed in the Foreste Casentinesi National Park. To reach the Sanctuary you will have various possibilities (even by car), but for a totally immersive experience I suggest you stop in the village of Chiusi della Verna and follow the paths in the forest, the same ones crossed by thousands of pilgrims and by Francesco of Assisi, whose figure will accompany you throughout the visit, given that each chapel, corridor or cave tells something of his life. Among the places to visit are the Basilica Maggiore (where the relics of San Francesco are kept), the Chapel of Santa Maria degli Angeli and the Sasso Spicco, where the saint went to pray. Finally, don't miss the Devil's balcony, which overlooks the Verna overhang: from here the view is truly unique. You will be enchanted by the landscape and you will immediately understand why they have linked this environment to magic.